December 21st, 2011
Seth has fond memories of foods he and his mom would cook when he was growing up.  They made foods close to his Ukranian and Finnish background and regular Americans foods that he can never give up (pizza).  Over the years they collected recipes that they have tinkered with and made notes to.
I have fond memories of the good foods my mom would make, but her recipes come from her head and are way too complex for me to tackle as of now. So I don't have any family recipes to pass down.
Since moving out and living on my own, I'm learning how hard it is to figure what's for dinner.  Different recipes I try are hit and miss.  There have been some good ones.  I usually write them down off the computer onto sticky notes to have while I'm in the kitchen.  But I throw those sticky notes away and I forget where I get those recipes.  Seth suggested I start saving them on a computer or a cookbook.  It's a good idea.  It would be nice to create a recipe book of good things I can make that maybe one day my kids would remember fondly.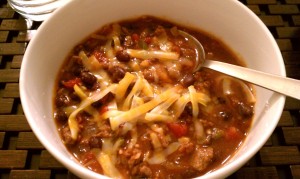 Chili
1/2 lbs ground beef
3 cloves garlic
1 jalapeno, diced
1/2 red onion, diced
1 can (10 oz.) diced tomatoes
2 tbs tomato paste
1/2 cup chicken or beef or vegetable stock
1 can (8 oz.) black beans
2 tbs steak seasoning
1 tbs cumin
2 tsp chili powder
3 tbs barbeque sauce
Brown the beef and remove excess fat and oil.  Add the garlic, jalapeno, and onions and saute.  Add the rest of the ingredients and bring to a boil.  Simmer until flavors come together and enjoy!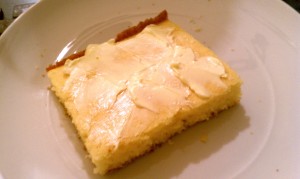 Basic Cornbread
1 cup cornmeal
1 cup flour
1/4 cup sugar
1 tbs baking powder
1 tsp salt
1 cup buttermilk
1/3 cup vegetable oil
2 eggs
Mix the wet and dry ingredients separately first, then mix together.  Pour into a greased pan and bake at 400 degrees for 20-25 minutes.
December 21st, 2011
Pomegranate has always been a weird fruit for me.  My mom loves them and makes me eat them.  I don't mind them but I always found it weird to be eating a mouthful of seeds. I was browsing through recipes when I saw white chocolate and pomegranate cookies.  Kinda of blew my mind to think of baking them with cookies.  I was about ready to make them but thought pomegranate would be so much better in a sweet bread.  I found a recipe for cranberries and just replaced those.  I made a bunch and gave them away for Christmas!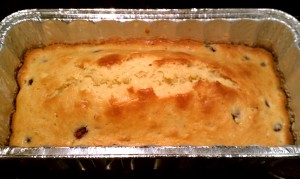 White Chocolate and Pomegranate Bread
1/2 cup butter
1/2 cup sugar
3 large eggs
1/2 cup buttermilk
some lemon zest and juice from half a lemon
1 tsp vanilla extract
1/2 cup melted white chocolate chips
2 1/4 cup flour
1/2 tsp salt
1/4 tsp baking soda
1 cup of arils (pomegranate seeds)
Cream together the butter and sugar.  Then mix in the eggs. Add in vanilla, lemon zest and juice, and buttermilk.  Drizzle in the melted white chocolate chips while mixing.  Add the dry ingredients: flour, salt, and baking soda.  Gently mix in the pomegranate seeds. Pour into a greased and floured baking pan. Bake at 350 degrees for 55-60 minutes. Cool before eating.
November 28th, 2011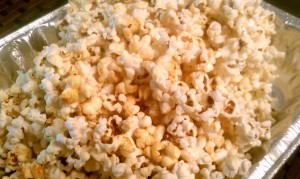 I had to look up kettle corn to see what it was all about. It's made with salt and sugar. Sweet and salty? My favorite! So I had to try it.  I made it in a regular pot with kernels. I was kind of nervous, afraid setting off the smoke alarm, but everything went really well. Some of the sugar caramelized before the kernels began to pop, so there was some caramel corn mixed in.  The popcorn ended up with a thin, hard candy coat that was sooo addicting. The bf and I finished all of it in less than an hour (mostly me). Next time I would add more salt and less sugar, but this snack is a keeper. I plan to make it for the family Christmas party and also today! (study snack!)
October 17th, 2011
Mom gave me some purple potatoes, which I had no idea what to do with them. They just sat in the kitchen for weeks.  Mom just usually steams them and eats them like a sweet potato.  I wanted something more salty so I went for the chips.  They were perfect with a slight sweetness and touch of salt. And so pretty! They look like coral after frying!
August 18th, 2011
As a young kid, I frequently went shopping with my mom.  Picking out my school supplies was always fun, even today. When the new school year rolled around, my mom had all the coupons, rebates and ads for the cheapest supplies. I remember being in disbelief that my mom would take all that time to mail in rebates to get $5 back.
I would pick out the pretty stuff without knowing much about prices and what was expensive.
My mom would respond to me, "Not that one, it's not on sale."
I got angry at her. What do you mean?! Everything's on sale. That's why it's in a store! Then I realized everything was FOR sale, but not ON sale. One of the many memories of how cheap/thrifty my mom was/is. But she has a lot of nice things now because of it. I should take note from her. I'm buying and spending when I have no money. Sigh.